The Spiritual Significance of the War in Ukraine
January 31, 2023 •Steve Cleary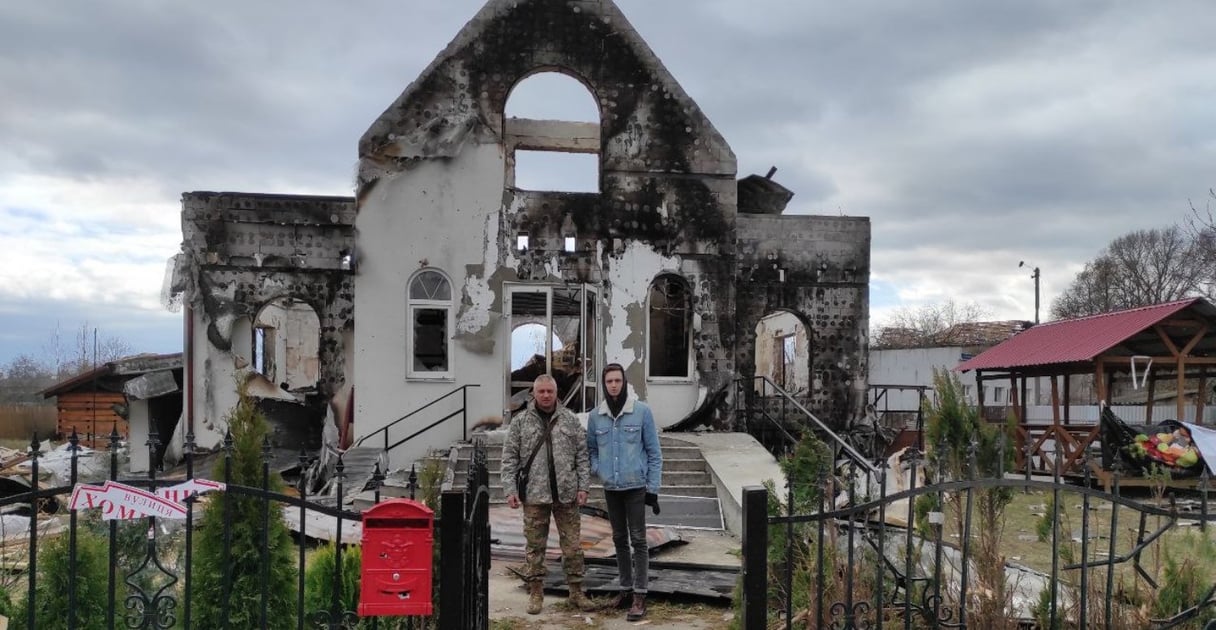 Dear Family,

Today, I bring a difficult report to you. I wanted to share much of this before the year's end, but I held off because of the holidays. And now, with the new year upon us, it is time to address our continued efforts in Ukraine.

When we first began ministry in Ukraine, it was simply to help our translation partners whose homes had been destroyed. From there, it grew to purchasing one cargo van and then another for two chaplains, Pastors Anatoli and Valodia, who were risking their lives to travel into the de-occupied areas of Ukraine with food, water, medical supplies, and Bibles.

We also discovered last year that there were three more vans available that were already in Ukraine that could be put into service if there was simply money for fuel. We immediately began providing funds to pay for 100% of the fuel needed for more trips into the war-torn areas.

Another large effort in our ministry in Ukraine has been the printing and distribution of 5,000 Jesus Storybook Bibles in the Ukrainian language.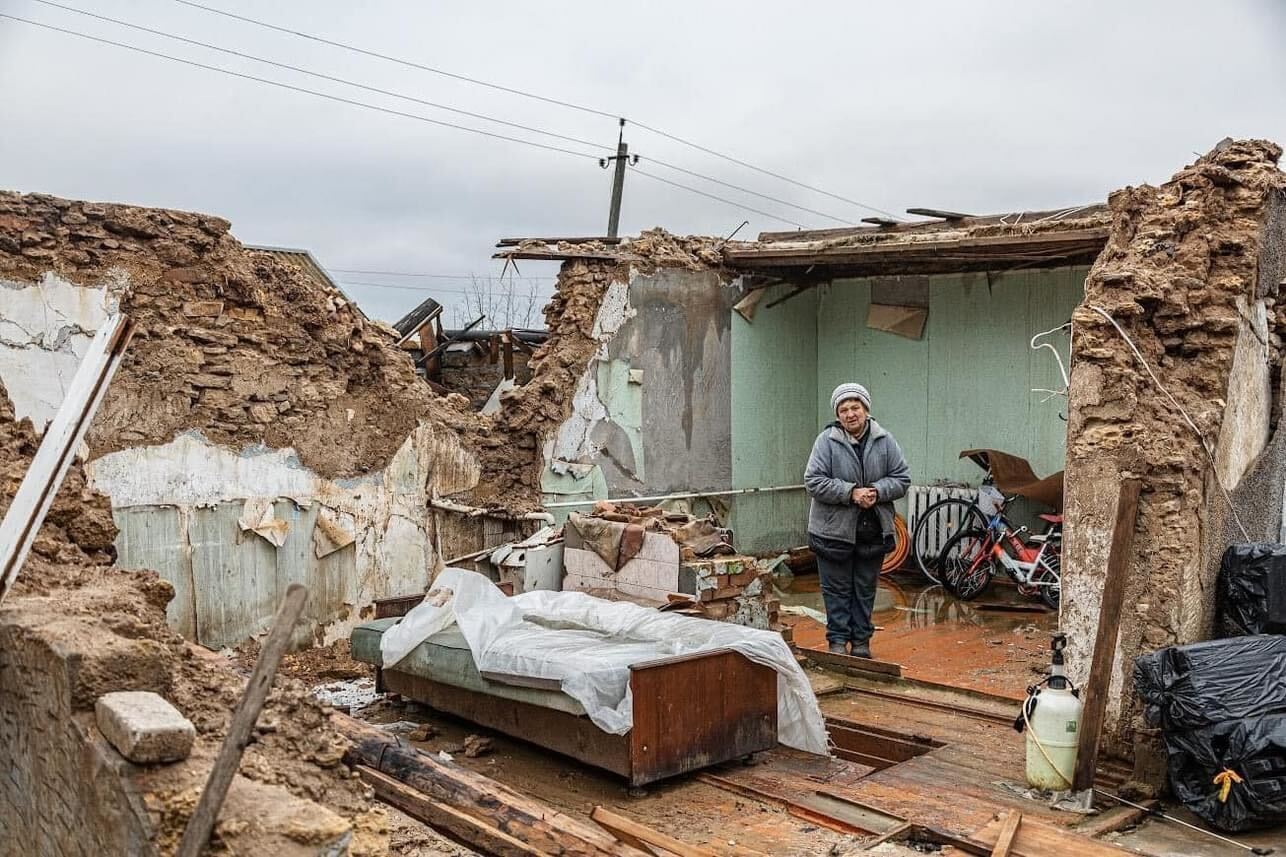 A Ukrainian woman standing in what remains of her home.
I've been asked a number of times why we work in Ukraine and how this fits into the ministry of RevelationMedia. It is a fair question, and this is not a ministry outreach I had originally intended to do. In fact, I had intended to cease our outreach efforts at the end of 2022.

While praying about what we should do next, I heard a ministry leader use the term "Spiritually Strategic Real Estate." And while this sounded like a bit of a business term, I immediately understood its meaning and thought of Ukraine.

The situation in Ukraine is horrific. While the news cycle has moved on, Ukrainians have faced over 300 days of war. They are tired, hungry, and now very cold. Some of the invading Russian soldiers have been merciless in their vicious attacks.
Pastor Anatoli, who leads one of our teams in Ukraine, has now conducted 74 funerals and has been hospitalized more than once due to the pressures and stress of his work traveling in the areas the Russian soldiers had previously occupied. He must often sort through the living and the dead lying in the street. These are not soldiers, but they are innocent men, women, the elderly, and children.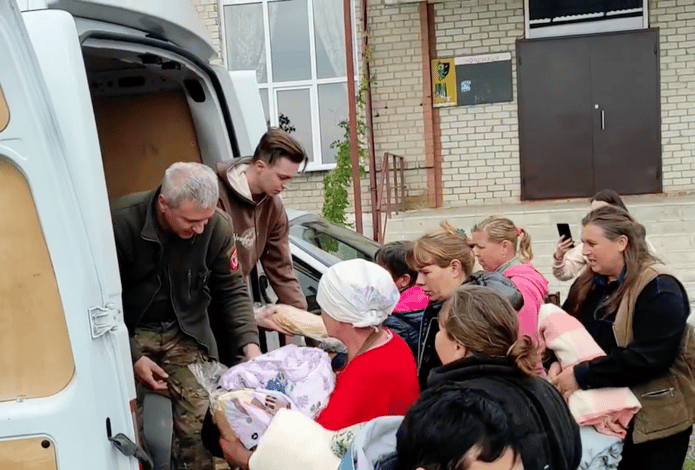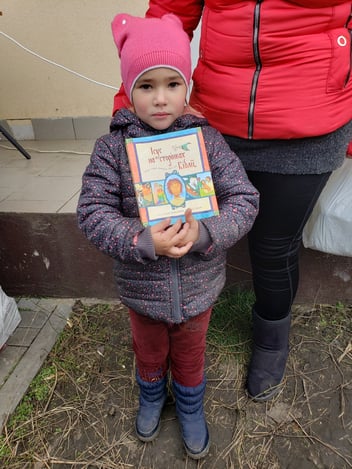 Left: Pastor Valodia delivering aid to women in Ukraine, with the van and fuel provided by RevelationMedia donors. Right: A young girl in a recently liberated village in the Kharkiv region with her Jesus Storybook Bible.

Among our coworkers in Ukraine are a group of counselors who met with over 200 women and children—45 of them young girls—last week alone. All of them were severely traumatized from being raped by Russian soldiers.

No one is winning this war in Ukraine, and there is no end in sight. I believe there is a spiritual darkness over Vladimir Putin, and he is being driven by demonic forces. This war has been made spiritual as Putin's top propagandist, Vladimir Solovyov, tells his soldiers to "embrace death" for a "righteous cause" and they will "go to heaven."

Our ministry leader in Ukraine told us: "God never promised that there would be no war in our cities. But He did promise to grant us peace, even in war. Please pray that God will grant us peace."
"God never promised that there would be no war in our cities. But He did promise to grant us peace, even in war. Please pray that God will grant us peace."
With little hope, more and more Ukrainians are turning their hearts toward God. The real battle in Ukraine is for the souls of the men, women, and children. There are even reports of Russian soldiers who are rebelling against the demands of the military, and they need our prayers as well.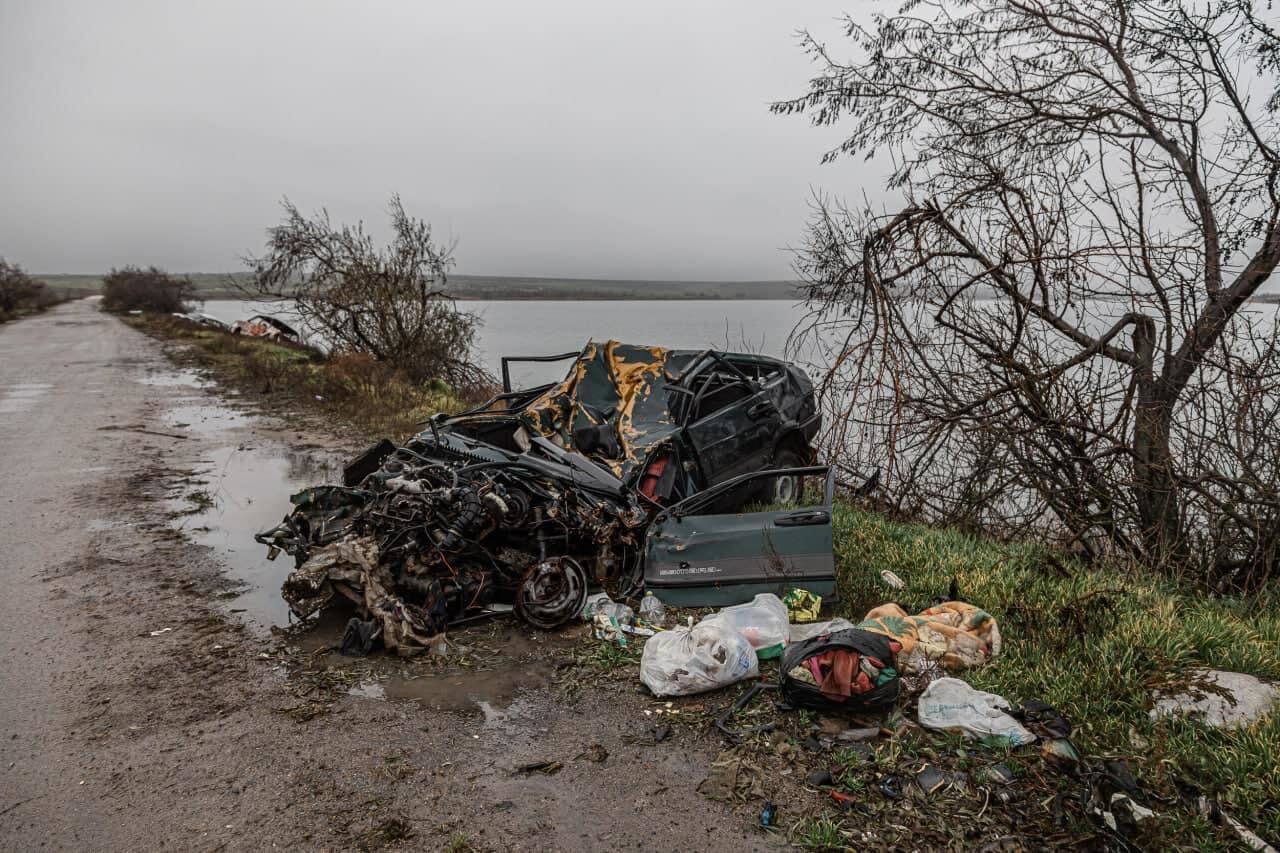 The road into recently liberated Chornobaivka is lined with devastation after being occupied for nine months by Russian forces.


While it would be easy to turn away from the tragedy of this war, there is a vibrant church in Ukraine begging for our help. They are willing to sacrifice. They have given what little money they have and now they give their time by ministering to their countrymen. They are willing to do the work, and on a spiritual front, they are the ones seeing the victory as more and more Ukrainians open their hearts to God and invite Jesus into their lives.

There is now a desperate need to continue our support. When funds ran out at the end of 2022, the three vans we were supporting stopped making trips. We were their only lifeline! We immediately wired funds to get the vans back on the road and recommitted our support. We have also sent funds to repair the cargo vans we purchased for Pastors Anatoli and Valodia as the bombed-out roads into the de-occupied areas have taken their toll.

It is now winter in Ukraine. The people are very cold as many are without heat because of rolling blackouts for 8-10 hours a day in most of the country. It is a difficult situation as there are very few coats to buy in Ukraine, and they are very expensive. Most people cannot afford them. When we asked how we could help, our ministry partner in Ukraine told us "We will not ask you for any more, you have done so much. If God wants you to give, we are grateful but we cannot ask for more." We are praying about ways that we can help.

Our workers in Ukraine are forever grateful for the support you have already given. Our team leader in Ukraine writes:

"When this war first came upon us we were disoriented trying to figure out where to flee. We were broken like Humpty Dumpty. The help of your donors has been like giving us oxygen to breathe when we could not. And it has been oxygen to tens of thousands of people who have received food, medical supplies, rescue, Bibles and church because of the vans, fuel, and help you have provided. We are eternally thankful."
"...The help of your donors has been like giving us oxygen to breathe when we could not..."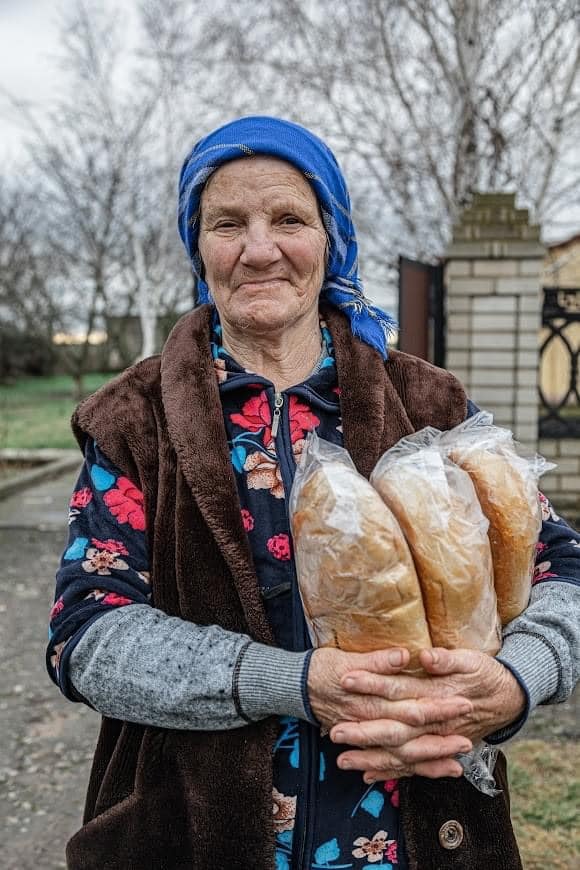 A Ukrainian woman from Chornobaivka with bread handed out by Pastor Anatoli.


I will continue to share updates as we move forward with renewed commitment for our brothers and sisters in Ukraine. And I invite you to continue your support for RevelationMedia and Ukraine as God leads. I do believe there is a spiritual significance to working in this war-torn country. I believe there will continue to be spiritual victories as we press forward in fighting this very dark war for the souls of men, women, and children.

I do not know how long we will be working in Ukraine, but for now we will continue to work and pray for God's leading. Those we are serving with in Ukraine are some of the bravest soldiers for Christ I have ever met, and we are humbled and honored to be working with them.

Have a blessed Sunday,

Steve Cleary
CEO/Founder
RevelationMedia
---
Help Support Critical Aid Distribution in Ukraine
We are currently fully funding five cargo vans in Ukraine. Two cargo vans are used by Pastors Valodia and Anatoli, and the other three are used by God's Design Church in Lviv, Ukraine. These vans take weekly trips into some of the most dangerous areas of war-torn

Ukraine, providing aid to the people there. Your contributions fund gas, vehicle repairs, necessary goods, Bibles, and Jesus Storybook Bibles for children. Please consider making a generous donation to provide aid to war-effected Ukrainians.